Suck It Up, Buttercup Burnout Tank - Blue/Yellow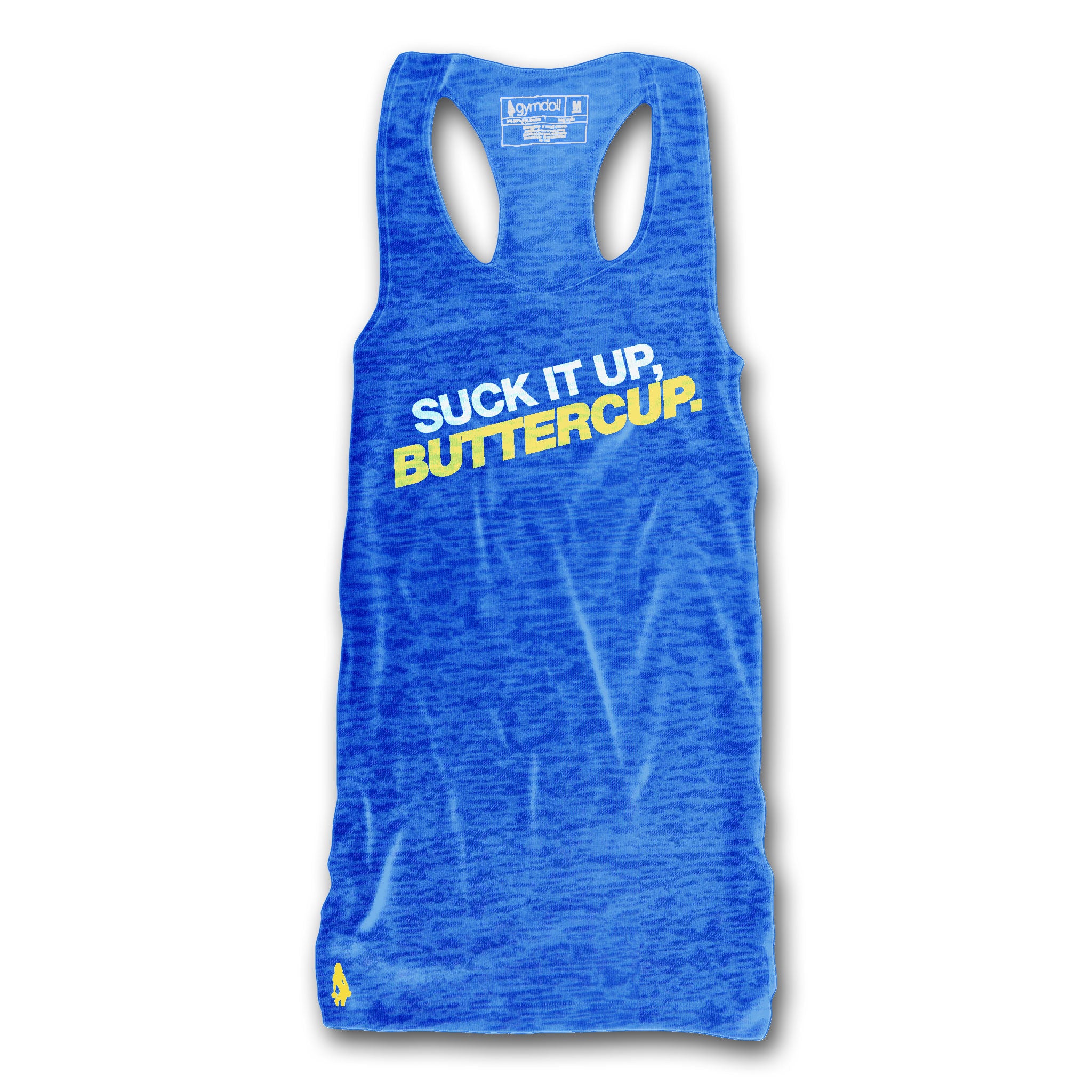 The excitement you feel from a competition is what you live for. Second place is not an option. You train for weeks to get in shape for this day. Pull ups, dead lifts, squats. Pull ups, dead lifts, squats. You're unsure if you can finish the last set. Just a few more reps and you will be finished. With each lift you become weaker, you're muscles are sore and you're breathing is heavy. You want to quit but you don't. You suck it up, buttercup.
3.8 oz. 65% Polyester and 35% Cotton.
Super soft feel with a sheer burnout fabric that is exceptionally breathable.
Designed for a flattering slim slightly loose fit..
This vibrant black burnout tank is great for layering.
Ideal for: running, weight lifting, yoga, anything!